Tailgate and vendor sales start at 12:00 on Thursday. Be sure to visit our vendors including:

Tailgating
Bring any items you'd like to sell or trade, and browse others' goodies. The early birds get the better buys, and the earliest tailgaters will begin setting up on Thursday when the grounds open at noon. Come early to enjoy the tailgate sales. You are encourages to bring blacksmith and other items to trade or sell.
---
Vendors

Allan Kress
Working as a self-employed blacksmith has afforded Allan the time to travel and take classes from many well-known Master Blacksmiths. Allan sell power hammer tools, both closed and open faced, as well as hot and cold cuts and a wide assortment of hand files.

Barbara's Handmade Baskets – Basket Classes and Basket Making Supplies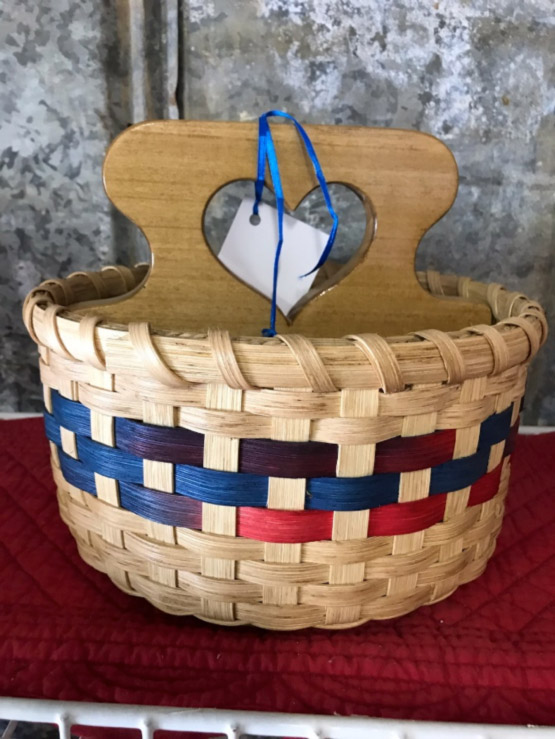 Big Blu Hammers – Power Hammers, Presses, and Tooling
bigbluhammer.com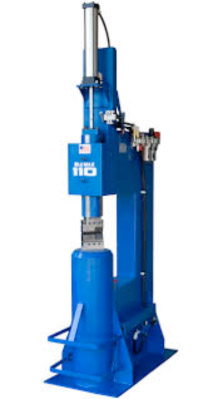 Blacksmith Supply
Blacksmith Supply and owner John Elliott "try to stock the items we, as blacksmiths, use everyday."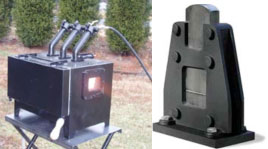 – Whisper gas forges
– Smithin Magicians
– Fuller Punch sets & swage blocks.
– TOM TONGS
blacksmithsupply.com
804-530-0290
Inksmith
Inksmith specializes almost entirely in blacksmith designs and is a regular vendor at the Southern Blacksmith Association (SBA) and Southern Ohio Forge and Anvil (SOFA) Conferences.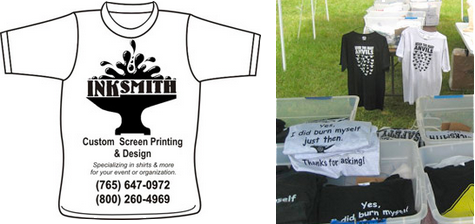 John & Ritchie, Miss. – Truck Load 5160 tool steel
John Guenther – Knife Cases
Ken's Custom Iron
MLZ75 and KZ100 Air Hammers, Quick Tongs, Tooling
kensironstore.com


Mak Kelsay Designs – Custom Hammers & Knives
[email protected]
[email protected]


Mount Sharon Forge
Mount Sharon Forge was started in 1991 by Ray Spiller who has been blacksmithing since 1983. Ray will be at the Conference selling a wide variety of hand-made tongs, scroll jigs, and art work. Visit Ray & Mount Sharon Forge on facebook and mountsharonforge.com/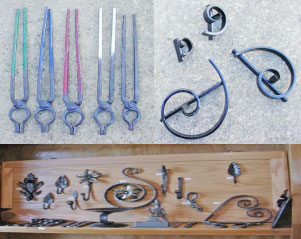 Raymond Head – Power Tire Hammers
Robert Leatherworks – Blacksmith Aprons
Ron Richerson's Green River Custom Knives
Ron has everything a knife maker could want or need.  He has a large assortment of metals for blade making including Damascus.  His large variety of materials for knife handles is unmatched, from exotic woods to antlers of all species to mammoth teeth.  Green River has it all.


Scott Donner – Anvils, Swages, Hardies, Blacksmith Tools
Supply Trailer – Shop Supplies and Tool Bin Supplies
Swirl Girl Art
Allison Bohorfoush is Swirl Girl Art!  She has been creating one-of-a-kind original artwork jewelry for 22 years and travels to shows throughout the Southeast.  She most commonly uses chasing and repousse techniques.  Animals and plant forms are a staple in her pieces.
swirlgirlart.com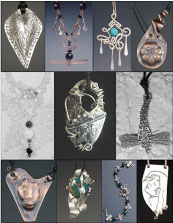 Tool Fool – Old and new blacksmith tools, anvils, swage blocks, blowers, forges, etc.
Zoeller Forge – Gas Forges and Parts. Z Weld Flux
zoellerforge.com