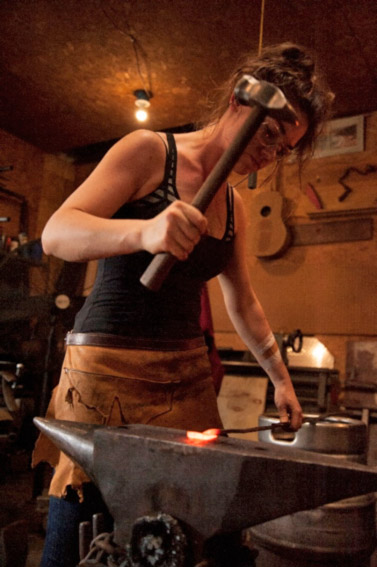 Ellen Durkan
Artistic Sculpture/Forged Processes/Fashion
Ellen grew up in Wilmington Delaware, went to undergrad for art, and then continued on to get her MFA (Masters in Fine Arts) in sculpture. She entered into forging from decorative and design, putting a twist on traditional. She created the "wearable series" and Forged Fashion. The pieces she creates would challenge any professional blacksmith. Creating the designs to be both "wearable" and "adjustable" adds a bit of a challenge. Ellen says, "I feel a moment of accomplishment when I finish a piece, but the real excitement is when I lace someone inside and the piece takes a new presence." "I forge metal gates; I just put them on the human form". www.ellendurkan.com
---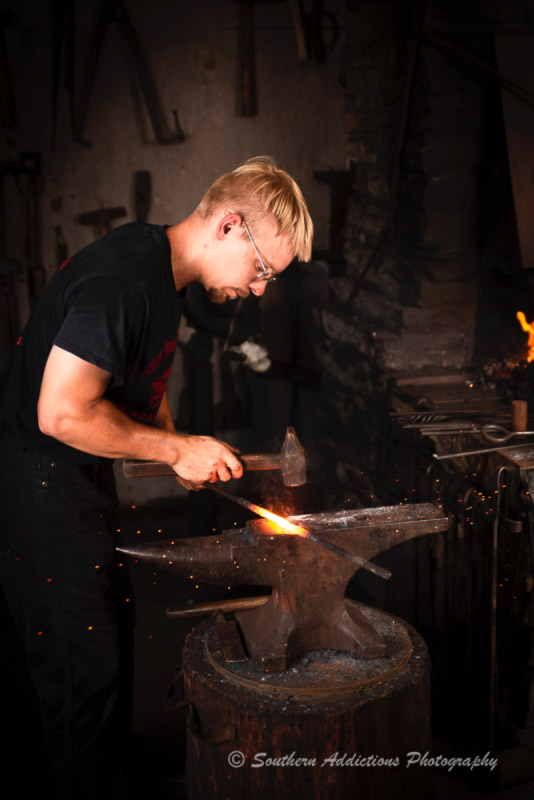 Dave Custer
Toolmaking Smith/Colonial Iron Work
Dave grew up in middle Georgia on a small family farm. While at a Civil War reenactment in 2004 he saw his first traditional blacksmith forging, and the seed was sown. He built his first forge at 12 years old. Between 15-21, Dave demonstrated at historical events, worked the art show circuit, and supplied art galleries with decorative hardware, furniture, and fixtures. In 2012 he trained under Brian Brazel using highly efficient forging techniques. Here, he saw a demand for dependable, quality custom tools. Over the last seven years, with the help of his lovely wife Sarah and new son, Dave has grown his business to serve this area of need. He is also an instructor of blacksmithing at John C. Campbell Folk School.
---
AACB Member Demonstrators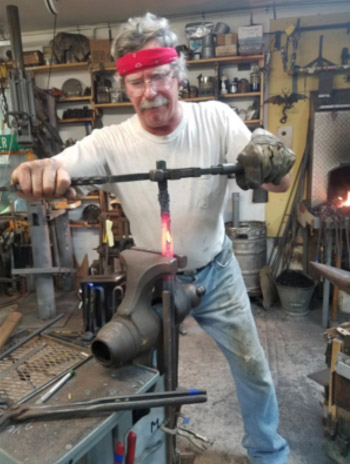 Mike LaMarre – "A Thousand Twists"
Come watch Mike as he takes twists to a new level. Mike is a recipient of the Floyd Daniels Award from th 2019 SBA Conference. Mike has a 40 year career in welding and metal fabrication. He is currently an instructor at John C. Campbell Folk School.
---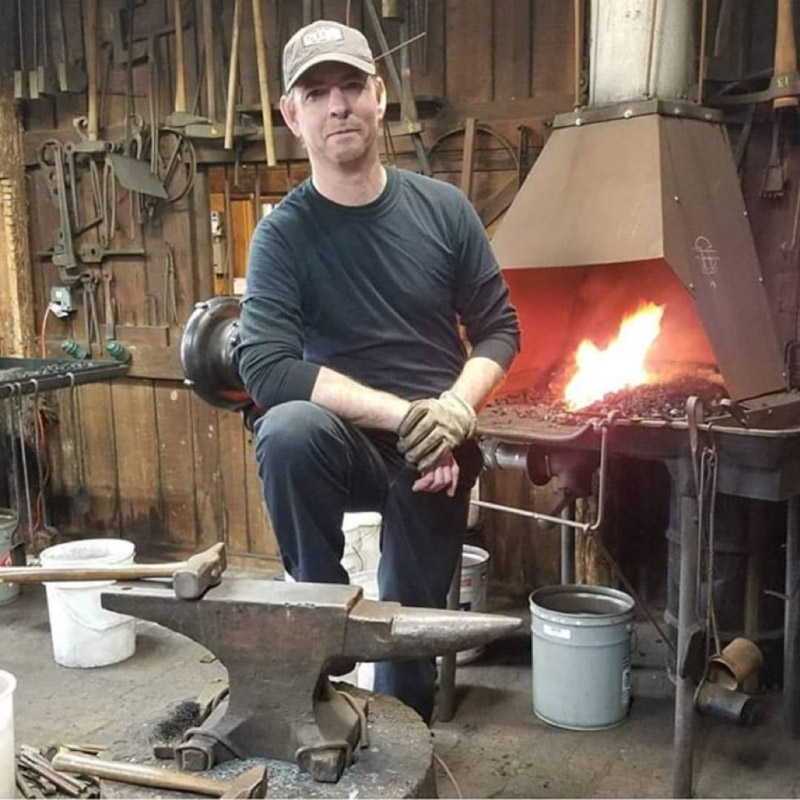 Rob Robinson – Tomahawk Demo
Come watch Rob make one of his hand-forged tomahawks. Rob has been forging for 20+ years. He has taught classes in Middle Tennessee and at the 2019 SBA Conference. He is past president of the Rutherford County Blacksmith Association and is currently the president of AACB.
---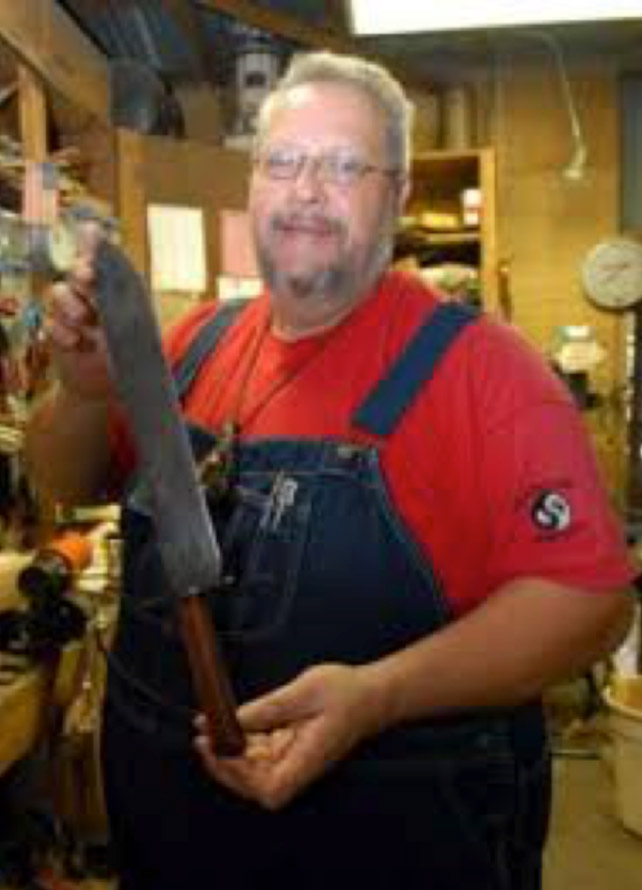 Lee Oates – Knife Making
Come watch Lee demo knife making techniques. Lee is a former gunsmith raised in Texas. He has always been comfortable around knives. His craft and livelihood is knife making. Since 1996 Lee has owned and operated Bear Claw Knives.