Brent Bailey
Hammers, Tools, Knives, Sculpture/Art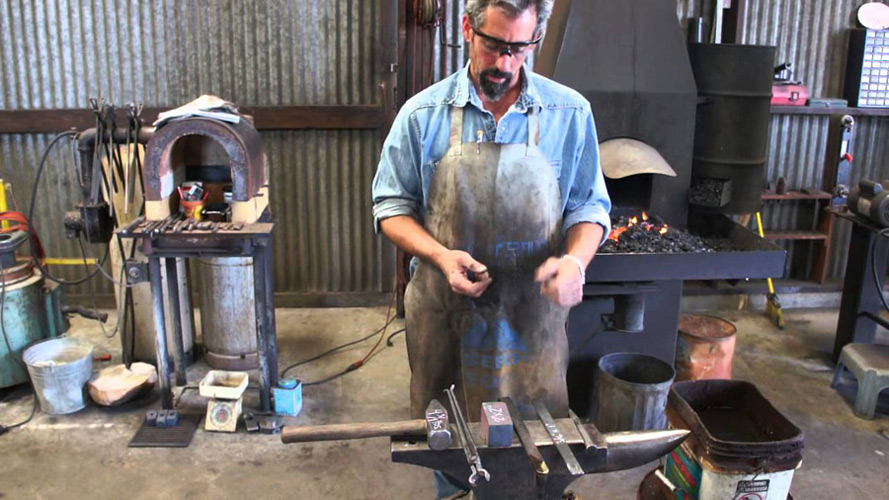 After studying under Ray Robinson of Laurel Machine and Foundry in MS and master blade-smith Chris Marks, Brent has been demonstrating and instructing in the U.S. and several other countries. The exceptional quality of the hammers, swages, and top tools he makes is widely known, but Brent also produces a wide range of knives, stamps, etc. as well as sculptural and architectural work he crafts in Orland, CA. More info on Brent's extensive career, including forging notes, etc., can be found on his website: www.brentbaileyforge.com
---
Abraham Pardee
Sculptural/Functional Blacksmith Artist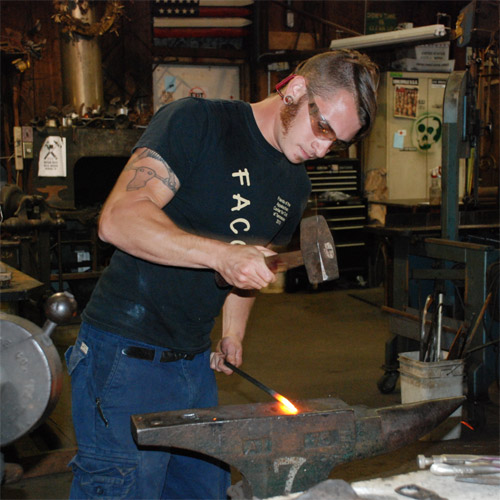 With a Bachelor of Fine Arts in Metals from The Appalachian Center for Craft at TN Tech University, Abraham went on to work for several professional blacksmithing/metalwork shops, including the Metal Museum in Memphis TN. He now owns a custom commission and metal design studio, Pardee Metal LLC, in Sparta TN.   Abraham's work has been featured in juried exhibitions across the country, as well as in a number of private collections. He was first- place winner in the Sculpture and Ornamental Ironwork categories at the 2016 KY State Fair.
www.pardeemetal.com
---
Doug Merkel
Colonial Re-Enactment/Toolmaking Smith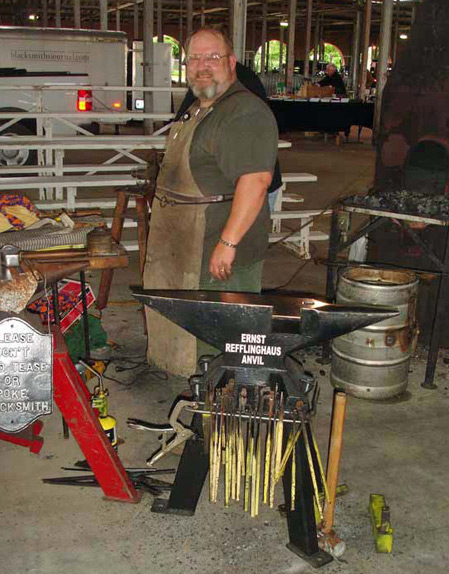 Doug began blacksmithing in 1986 and has been a full-time smith since 1993. He specializes in colonial, rendezvous, and reenactment smithing, along with tool-making for other crafters. Demonstrations are designed so that a one-person shop can produce smaller items without large, expensive equipment, with emphasis on hammer work and managing a coal-fired forge.
---
AACB Member Demonstrators
Daniel Randall
Traditional Joinery Professor of Art / Head of Metals Program Appalachian Center of Craft, Smithville TN, extension of TN Tech University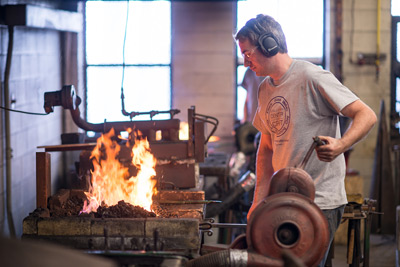 Dan Randall will show us how to forge different types/styles of traditional joinery. He discovered metalworking at the age of fifteen. His initial interest led him to study goldsmithing, silversmithing and blacksmithing, all of which he continues to practice today. Dan received his BFA from Rochester Institute of Technology in metalsmithing and jewelry design and his MFA ( Masters of Fine Arts) in metalsmithing from the University of Illinois Carbondale .He has taught at Seoul National University of Science and Technology and Hongik University, both in South Korea.
www.tntech.edu/craftcenter/programs/metals
---
Greg Waddell
Damascus Blade Forging
Kentucky Forge Council @ Bowling Green, KY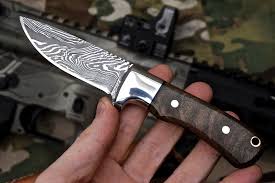 Greg has been making hand forged knives for 25 years. He is a founding member and current Vice President of KFC. He currently teaches workshops at his local forge and enjoys spending time with fellow bladesmiths designing new Damascus patterns. Greg is currently preparing for his journeyman apprenticeship in the American Blade Society.
---
John Taylor
Forging with a Hydraulic Press Founder and President of Top of the Mountain Forge, Jamestown, TN.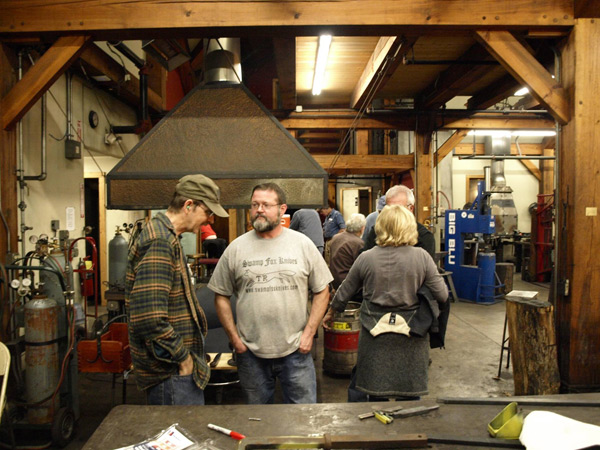 John will show us how to build and use a hydraulic press. He has been involved in blacksmithing for 20 years. An avid collector of blacksmithing tools and equipment, John enjoys the historical aspects of this art. He has studied under Clay Spencer, Mike LaMarre, Steve Williamson and others.